HOME >
About Shinko Kasei Co., Ltd.


We are always one step ahead of times to meet the changing needs of society.
Shinko Kasei Co., Ltd. was established in October 1983 as a plastic processing company. Ever since, we have consistently endeavored to achieve our mission of "Contributing to Society through Technological Innovation." Specifically, we have processed new ideas into shape one after another to meet the changing needs of times and continued to sincerely respond to the needs of our customers and partners who support and trust us.
For this purpose, we have focused on three key principles of Flexibility, Technology and Ecology in our motivated business operations.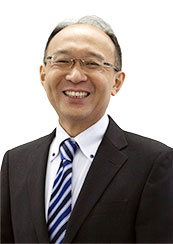 Accurately grasping what times demand, we process our unique technology into shape one after another,
free from conventional frameworks and wisdom.
With this principle, we have delivered various products to the world.
It was enabled by Shinko Kasei's seamless production system that designs and manufactures machines themselves that produces our products.
This distinctively exquisite system, unparalleled in the industry, allows us to enjoy high appraisal from all quarters.

Our strength lies in our assets of high technological capabilities to design and manufacture production machines and develop new products as well as those of manufacturing technologies, design, quality assurance, technical services, etc.

It goes without saying that technical capabilities should not rush to enhance productivity only.
They should be underpinned by sure insight into resources and ecology in creating products.
We will proactively tackle resources saving and environmental challenges with our highly reasonable manufacturing system.
It is our determination to continue to pursue possibilities of plastics as materials.
Corporate Information
Corporate name
Shinko Kasei Co., Ltd
Establishment
April 1982
Paid-in capital
96.525 million yen
Sales
9.759 billion yes (September 2017 period)
Number of employees
110
Office
【Head Office】311-1 Imaizumi, Hanyu City, Saitama Prefecture 348-0017,Japan
Phone:81-48-565-2200 Fax:81-48-565-4131

【Tokyo Office】Shinko Bldg., 4-5-4 Koishikawa, Bunkyo Ward, Tokyo 112-0002, Japan
Phone:81-3-3818-1271 Fax:81-3-3818-0012