HOME >
Features
Processing innovative ideas into shape
Here lies Shinko Kasei's business foundation for infusing life to materials and transforming them to products that satisfy customers. The fusion of humans and machines creates our products that we proudly deliver to the world as our achievements.
Capabilities of development and technology
We are proud of our production capabilities that are ranked No. 1 in the industry and new product development capabilities that always lead the days.   
We take advantage of our own technology and start with manufacture of machines themselves that produce our products. Thus our factory is so designed as to be highly efficient and productive production lines.
We garner wisdom and ideas of each staff member to create innovative new products one after another.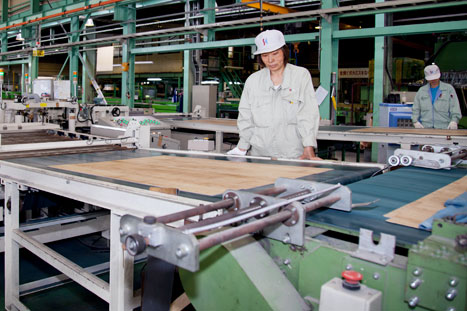 Top-notch quality production management
We have the production system of high quality products that enable customers to use them with the sense of safety.From acceptance of raw materials to product manufacture and shipments, we not only enforce tight control over quality checks but strive to realize a highly advanced management system based on quality data analysis.
Our challenges to improve product quality are perpetual. We repeatedly make full use of analytical instruments and analysis data, providing feedback to the manufacturing floor, improving equipment and instruments, adjusting machine operations, etc.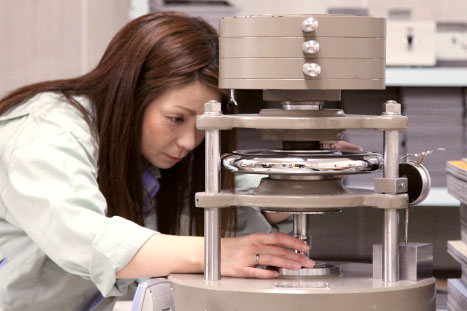 Caring resources and reducing waste
We manufacture products that are all recyclable to materials once again. We also recover scraps from the manufacturing process and remnants at our processing factory.
Some of materials we use are unused vinyl films for agricultural purposes and vinyl toys.
It has been one of our principles, ever since the company's establishment, to reduce waste and care resources in the manufacture of our products. We will eagerly endeavor to realize a recycling-oriented society in the future.